Hi everyone!
Yet another simple DIY from Far! Our more accomplished craft writer,
Haneesa
is currently swamped with work but she's rustling up some goodies for us soon ;) SO hopefully my more simpler crafts will do for now.
I made these for some girl friends a long time ago, and it is takes literally mere minutes to put together! and again you can customize however you please and hence can be as cheap or as expensive as you want!
This is a recipe for "ICE LEMON TEA SUGAR SCRUBS".
- The icy factor comes from the cooling peppermint essential oil and dried mint leaves.
Ingredients
Sugar (about 1 1/2 cups for a jar)
Oil (I used sunflower, but any of your favourite will do)
Grapefruit Essential oil
Peppermint Essential oil
Peppermint tea leaves (Optional)
A pretty jar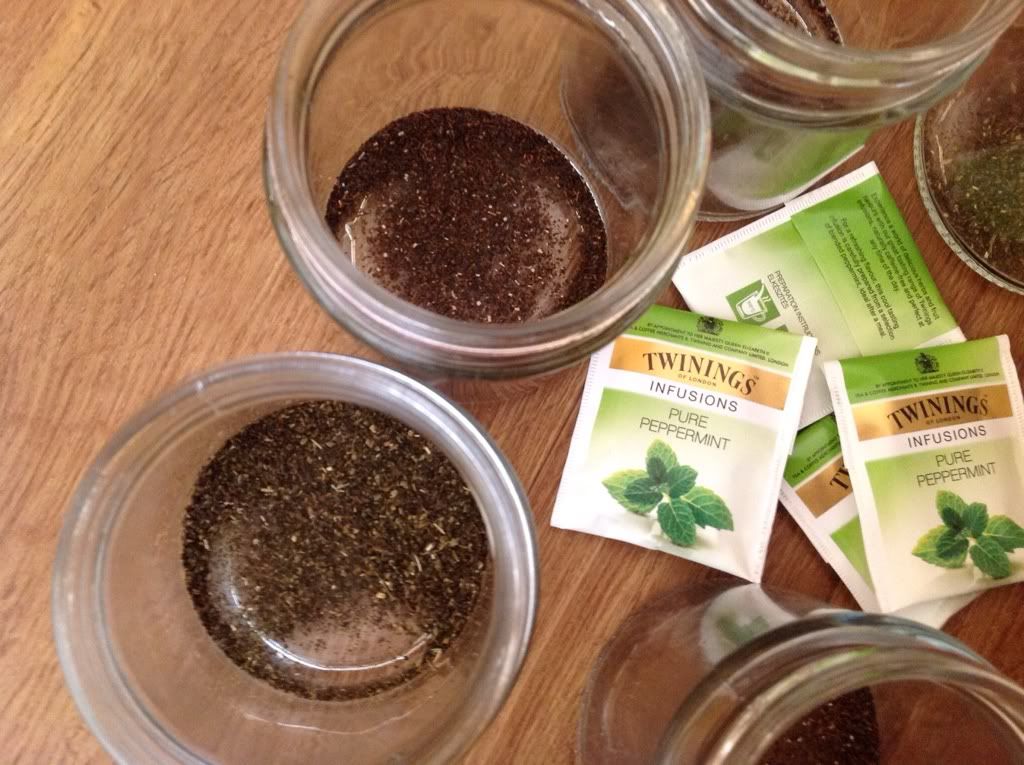 add dried mint leaves at the bottom of jar
add oil
add essential oils now! about 5 drops Grapefruit 1 drop peppermint. Always use high quality, organic!
top up with sugar
add more leaves and mix!
and voila! its done!
Hope you like this simple tutorial! more to come!
love,
Far