Hi guys! here is another post I have been meaning to post for a long time!
This makes a really good present for any lady in your life! We girls spend to much time on our feet and really should give our gorgeous feet some much deserved rest and rejuvenation. This can also be pretty cheap and super easy if you already have the ingredients at hand. I made this for my sister and her best friend:)
Ingredients
two cups baking soda
two cups epsom salt
two tablespoons of dried peppermint leaves
5 drops of peppermint essential oil
5 drops of lemongrass essential oil
method
just mix and jar! decorate as you please :)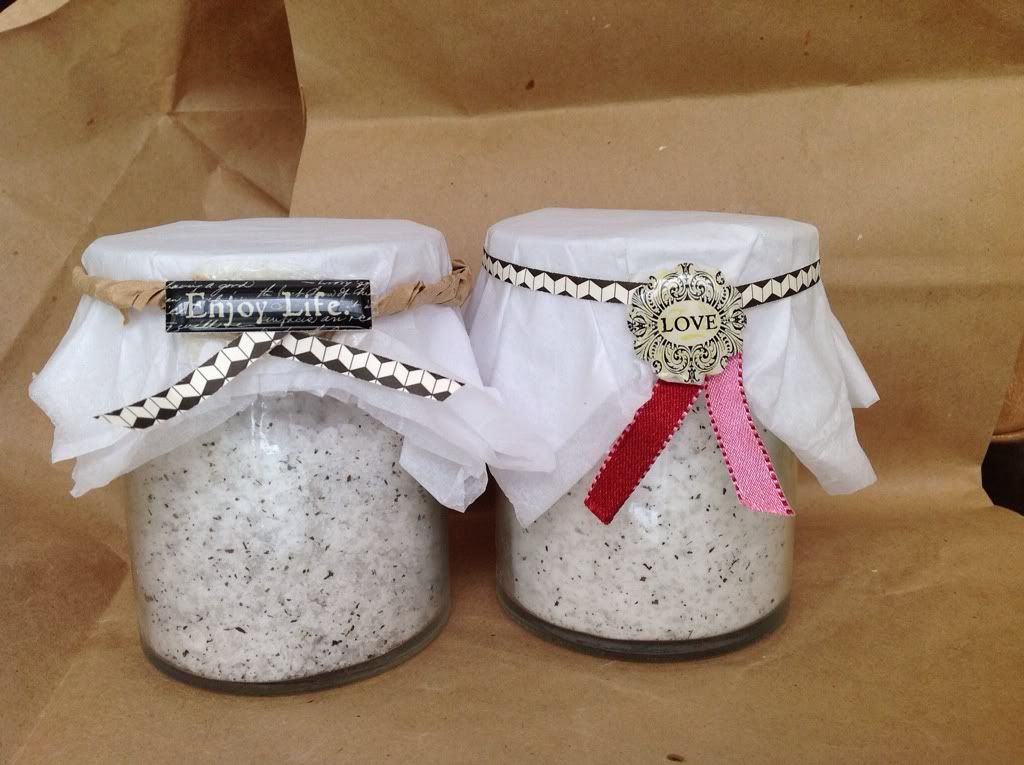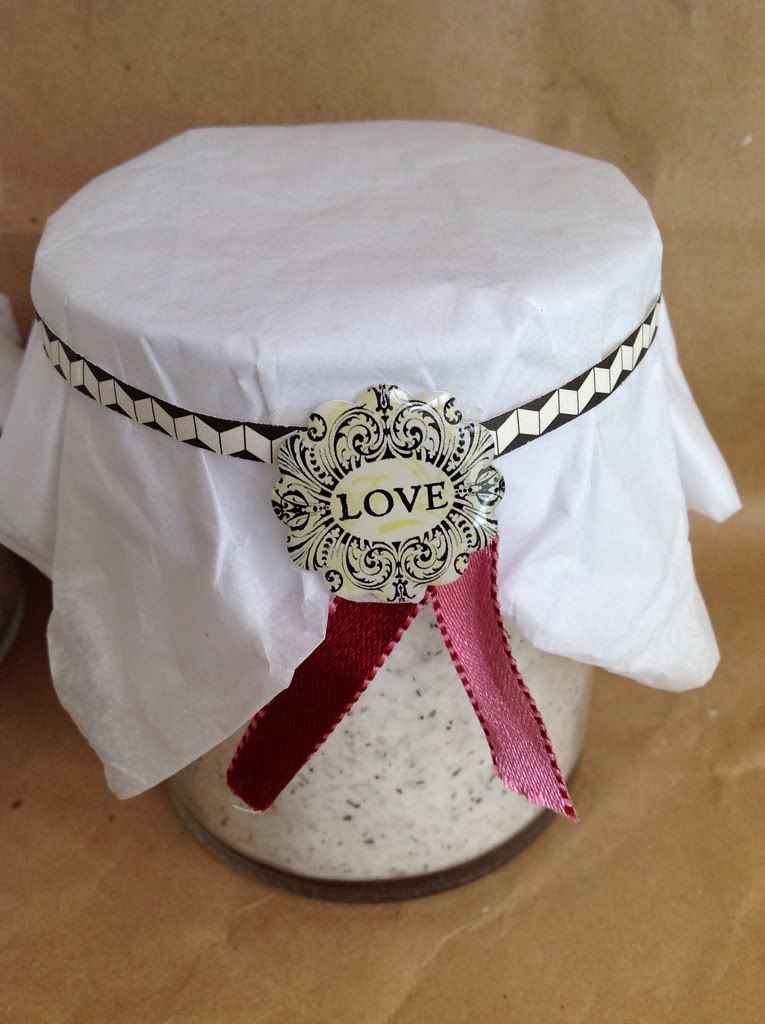 Benefits of this toe tingling foot soak
Baking soda is said to not only neutralize sweating feet odor but also as a way to alkalize the body. It is best to soak yourself in a big tub with baking soda, but in a jiffy, just your feet can do wonders.
Epsom salt is used as to detoxify the body as well as add much needed magnesium into your system. Magnesium is much better absorbed through the skin then by swallowing a pill. Magnesium is crucial for body and joint pains, and a good night's rest.
peppermint soothes n rejuvenates tired feet.
lemongrass acts as a detoxifier as it helps get rid of "wind".
Hope you enjoyed my post!
love,
far