Hey all!
I'm so so so sorry that we've been gone for soo long and that it seems that every post nowadays seem to come with this apology!
Here's a little update of what's been going on in our writers' lives (and unfortunately keeping us from updating this blog as often):
1. Far had safely given birth to a BEAUTIFUL baby girl, Hani, and she is now 5 months old!
When she was first brought into this world. Awwwwww
1 month old!
This should be when she was 2 months-ish
Aww isn't she precious at 3 months?
4 months old!
The most recent picture of Hani at 5 months old!
So you can see that Far has her hands with this precious angel! Bet you enjoyed all the adorable photos! Photos courtesy of Far & Farhan, taken from their instagram.
2. Lina has been living the glamourous life going to product launches and events while working part-time! She's also the beauty blogger ambassador for hishop.my! Check out her personal blog
http://www.missbabblegloss.com/
Guess Luxe launch
Brazillian waxing event
Murad Malaysia Breast Cancer Awareness Event
And so many more events! She's been busy!! (photos from Lina's instagram)
3. Aiysha has been super busy with uni as she is in her final year and is currently writing her thesis! We appreciate your support and prayers that she'll get through them well!
Photo courtesy of: http://www.thehighteacast.co.uk
4. Haneesa has her hands tied up with work. A true career woman indeed! It was just recently that Haneesa had celebrated (I couldn't find a better word for this lol) her first year anniversary since she started working :) Congratulations to Haneesa and we all wish you success :D
Photo from: http://daphnecaruanagalizia.com
5. Emma too has been busy busy busy with work. So she, like everyone else, has been looking for and appreciating small joys in life.
Image from http://www.castleville.cegamers.com
6. Finally, yours truly has been busy adapting to work life. I now understand how precious weekends are. I now understand why people who work can end up being super grumpy/moody. I now understand that having to rely on other people and work together with them to get something done can be impossible. But scariest of all, I kind of just got a glimpse of the real world and all the scary responsibilities that come with being an 'adult', whatever that is (hey, I'm just starting to figure that out myself). I believe I value time better now, especially since I spend majority of my time in the office and end up having very little time for myself. But hey, as scary and as not-so-fun growing up can be, it wouldn't be fair to just comment on the negatives without talking about the good that comes with this experience.
I am thankful for my loved ones for always being there for me; for listening to me whenever I feel like I'm going to explode and for plotting revenge scenarios together (lol!). I am glad that I've met so many wonderful people along the way at work. We work together (more like suffer together) but we celebrate small joys together too. I really appreciate my teammates, my leads and my boss. I have heard of horror stories from my other friends/colleagues about real-life horrible bosses and I really cannot complain! I have learnt a lot along the way and I'm just trying my best to be positive about the entire experience (though this doesn't mean I'm going to be a saint and not complain about the crazy stuff).
I just hope that one day, we all do get to achieve our dreams, whatever they may be. Let's all work towards our ultimate dream and promise ourselves to work harder to achieve that dream.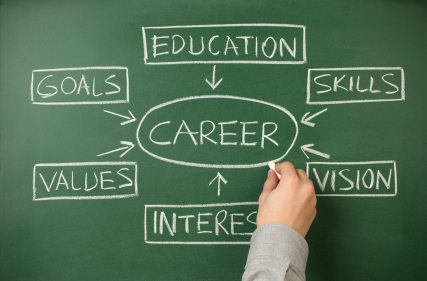 Image from http://inhisnamehr.com
Hope you've all enjoyed my mini update. Keep checking for more updates soon!
Much love,
Ad