Hello!
I am so sorry that it's been a while since the last time I posted a hijab or fashion post! SOOWEE! Will show you guys my baby bump soon! But till then, I found this really fun way to put together an easy and cute gift to show someone you care!
See! Pretty!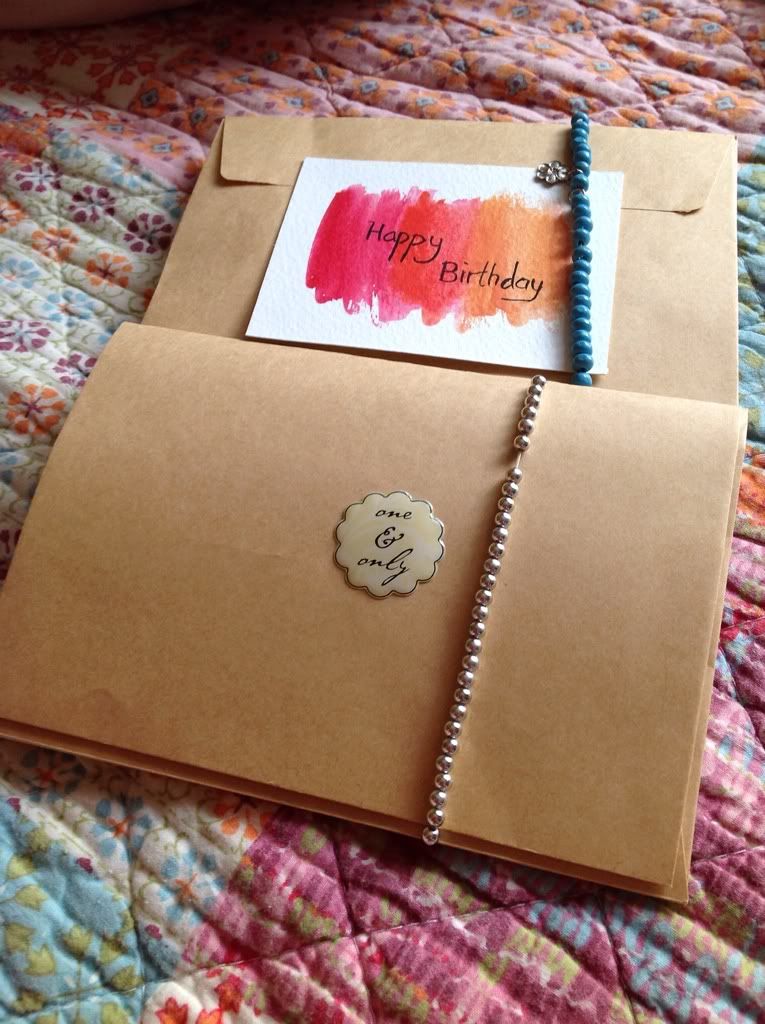 I made one for Ad's birthday and the other simpler one is for Hubby for fun :)
Here's how it looks like on the inside of Hubby's gift/card
I put a love note in the first envelope, a selection of baby names in the second, and a "Date Coupon" in the third :)
This one is Ad's! Because it was Ad's birthday I made it specialer and prettier! I put a special birthday note in the first envelope, a packet of hand cream, two sweets, and a Girly Date Coupon! I added special notes for fun :)
What you need:
Envelopes (must be similar shape)
notes
small knick knacks (sweets, friendship bracelets, rubber bands, gift cards, coupons, rings, dried flowers etc)
stickers or ribbons to decorate cover
Method:
Glue envelope's top seal on to the bottom of the other envelope and continue until you have your desired length. You should be able to neatly fold them into one fat stacked envelope, and it will looks something like a Jacob's Ladder.
Fill your envelopes with whatever you like!
Decorate your envelopes!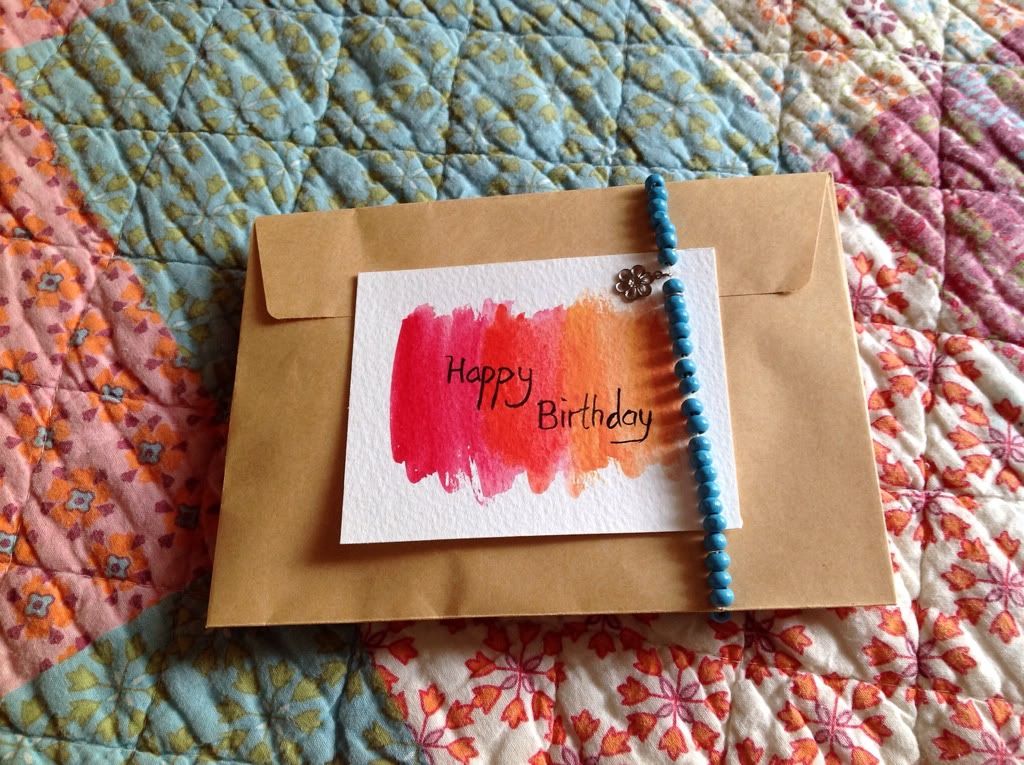 I decorated Ad's card/gift with a handmade watercolour Birthday card. I previously made a bunch of these handmade cards ranging from Just For You, Happy Birthday and Congratulations. Its really handy to have them around:) I added an old and cheap charm bracelet for an added oomph.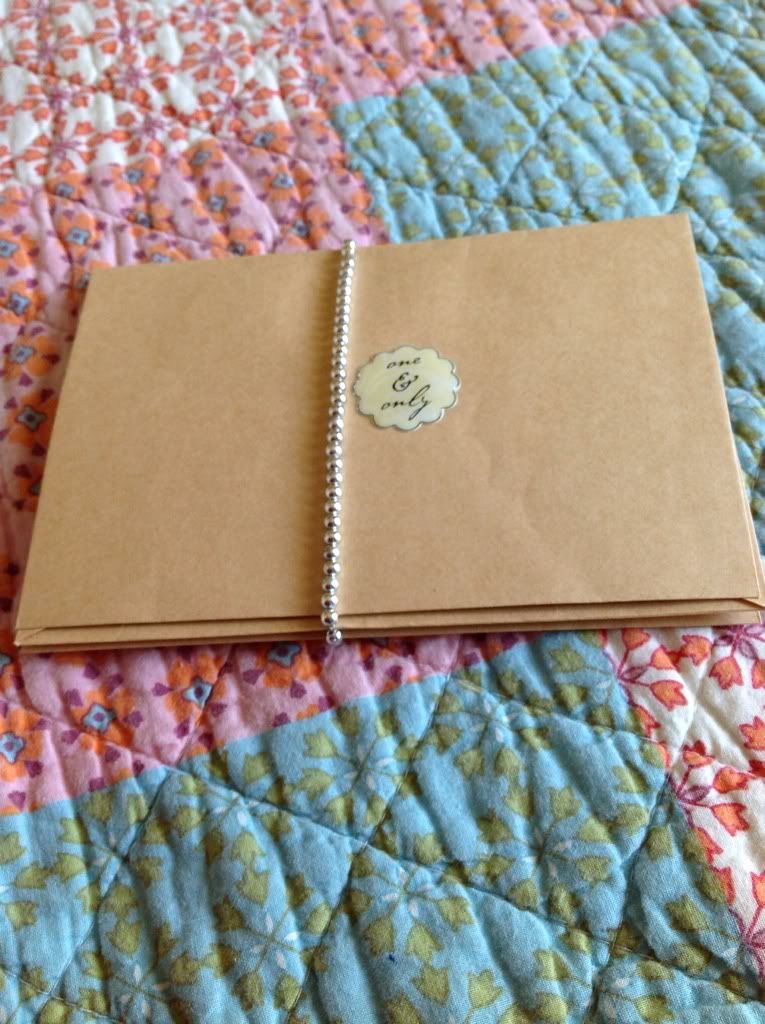 For Farhan, I added a simple plastic silver stretchy bracelet and a pretty sticker:)
I also gave Ad a special foot soak for sensitive skin. This one has added skin softening properties and relaxation because I added oats and dried lavender buds to the recipe I had in the previous post
here.
I just took out the lemongrass and peppermint essential oils and added lavender instead.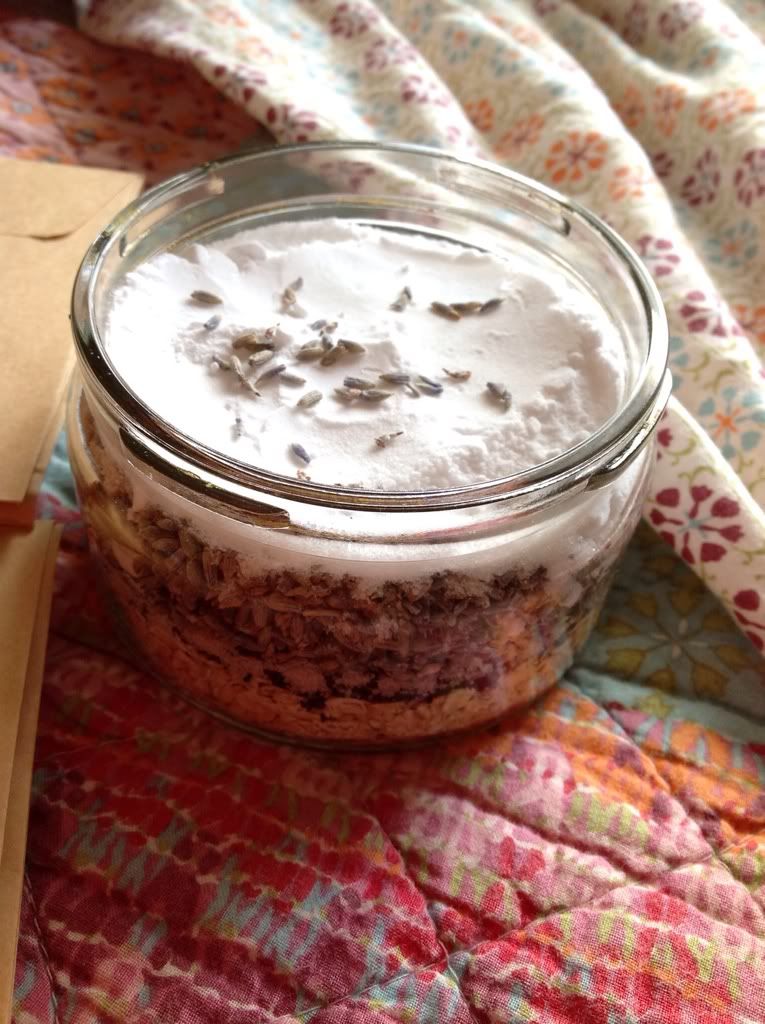 I hope you guys have been enjoying my craft posts!
enjoy trying them out!
far