Hello!! lately there's been a craze around Malaysia for lush products! the craze isn't full blown yet, but its creeping up! The sad thing is you can't find lush products here in Malaysia, but head a trip down south to Singapore or a have a browse and a click online and you could get your hands on these luscious beauties. I have been a lush fan even before I frequent their shops in Melbourne, walking up Swanston street and smelling the sweet smell of the store two blocks away, is one of my fondest memories of studying abroad. I couldn't always afford to go in and pick up something for myself as they are pricey, but I would always grab a free copy of their 'newspaper' and devour every page even though their content is usually the same thing! Anyways enough talking lets get to the pics and the reviews!
My good friend Monica came earlier this year for a visit from Melbourne and bought me this Christmas special Mr Frosty bath bomb special!
In it was Blue Skies with Fluffy White Clouds, Big Blue and Cinders.
what Lush has to say about Blue Skies..
This bubble bar is so lovely we had to make it bigger than the rest – meaning you should get a few more baths out of this bar.
Use this when you want nothing more than to have your head in the clouds and daydream some hours away. Blue sky bathwater and white fluffy clouds of bubbles ensure you don't take life too cirrusly.
images and description from lush.co.uk
This is what I have to say-
Blue skies and fluffy white clouds is bubble bar promising the scent of fresh rain and copious amounts of fluffy bubble clouds. Well, I sort i got it but after some hard work on my behalf.
The bar didn't fizz or bubble it just sort of simmered and sunk to the bottom of the bath. So I had to make my own bubbles by jet spraying the water with my bidet. The bath pipe was barely making any froth.
The scent is mild n not over powering, which is lovely if u prefer a subtle smell. I like my lush products to have a BAM in yr face fragrance but I know lots of friends who don't. So this one may be the one for u.
The blue of the bar gives the water a pretty baby blue tint. Which is cool because u don't have to worry about a grimy blue ring around yr bath but it isn't much fun for me:)
The water has a very slight moisturising effect which makes my skin feel somewhat silky! Plus point! but I had to use the whole bar, I don't think I would have gotten any effect of I had broken it up like the Lush's description.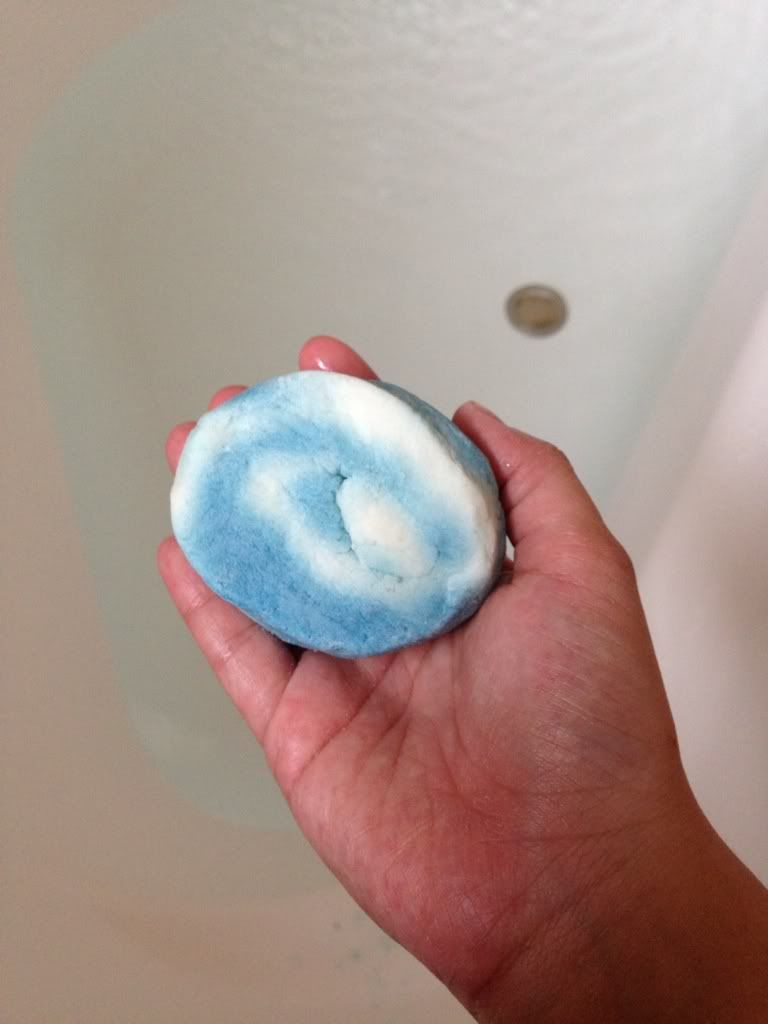 Thats me making my own bubbles:(
Big Blue
Peer over the side of the boat into the big blue
Watch the seaweed float by and feel the salt on your skin
Who needs a holiday when a bath can be this relaxing and refreshing?!
Need a holiday but don't have the time? A soak in this is the next best thing. Lavender oil to relax, lemon oil to clear the mind and seaweed and sea salt to soften the skin – set yourself adrift for hours.
What I say...
This bath ballistic fizzled the best, n turned my bath water a bright lagoonish blue! The soothing lavender n earthy salty smell of the sea salt really made me feel like I was in (an albeit so much cleaner n comfortable) ocean. This bath bomb is suppose to replicate the calming ocean waters with plenty of seaweed slivers float around. The seaweed was a fun addition to the bomb as there was so much of it, however because there were so many slivers it was a hassle to take them all put of the bath. Other wise your bath will clog.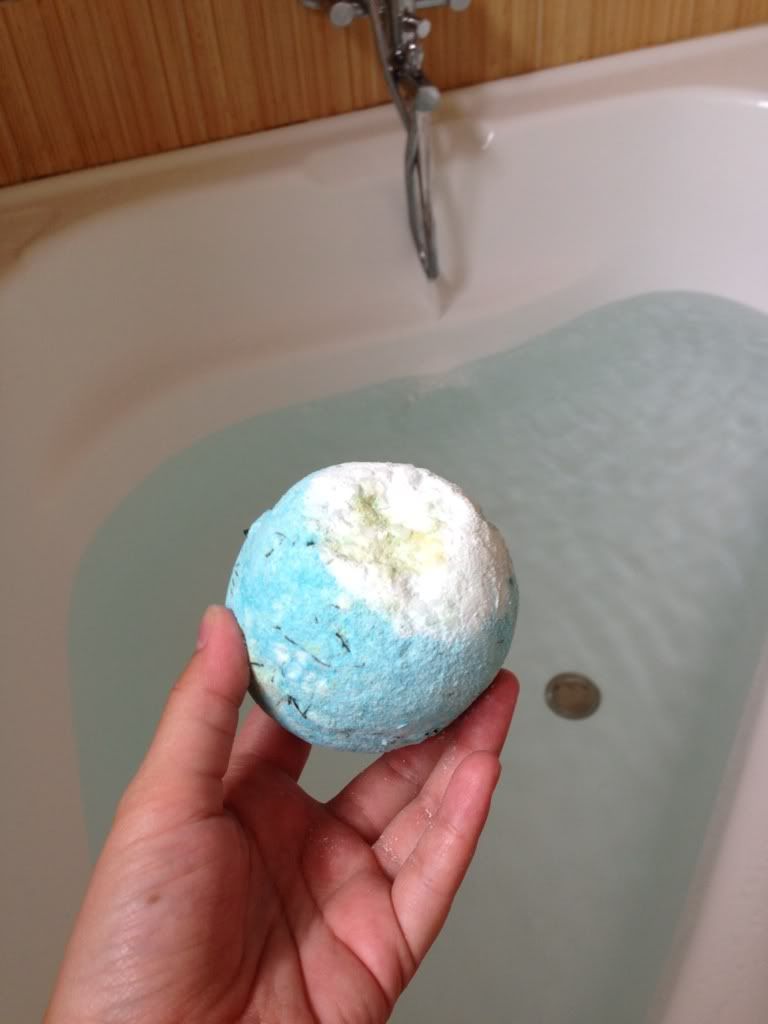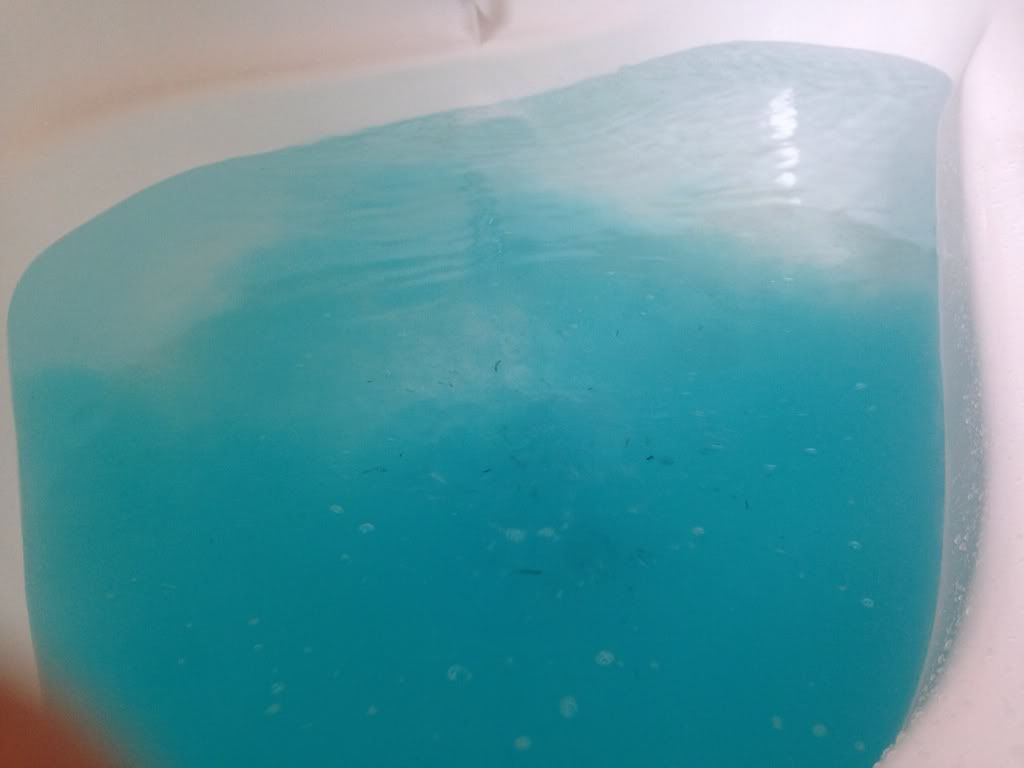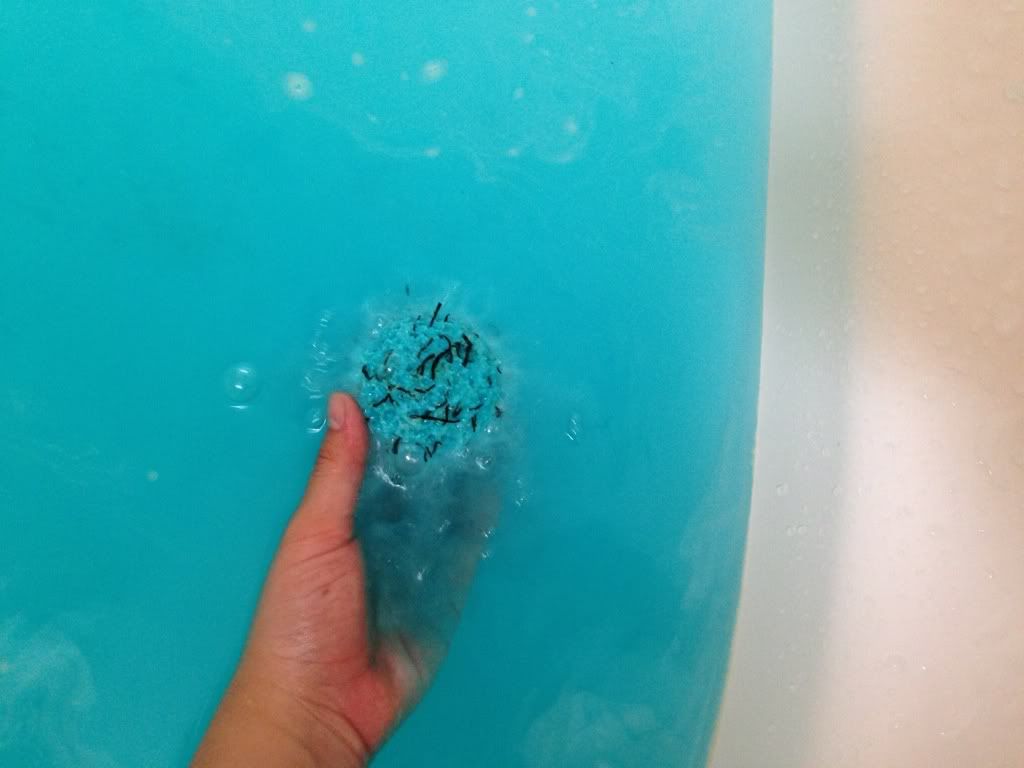 What lush says...
A ballistic to evoke sitting by a crackling open fire, drinking a glass of warm punch.
A real Christmas time ballistic that fights the chill and brings peace and comfort. Lie back, letting the water support your body, and listen to the fire as the smell of warm fruit punch fills the room.
What I say...



Cinders bath bomb had the best smell ever! It was warm earthy n citrusy. Delicious! It also had tiny pop rocks inside that was suppose to crackle and pop in the water but nothing happened! It was so slow to fizz away that after awhile i just sat in bath n crumble the ball with my fingers and just scrubbed my hands with it. 

Dissapointed with lack of pop, the last of the crumbs just fizzed away leaving the bath water a yucky mustard yellow colour. But the scent is gorgeous n it did manage to linger on my skin and hair for a day.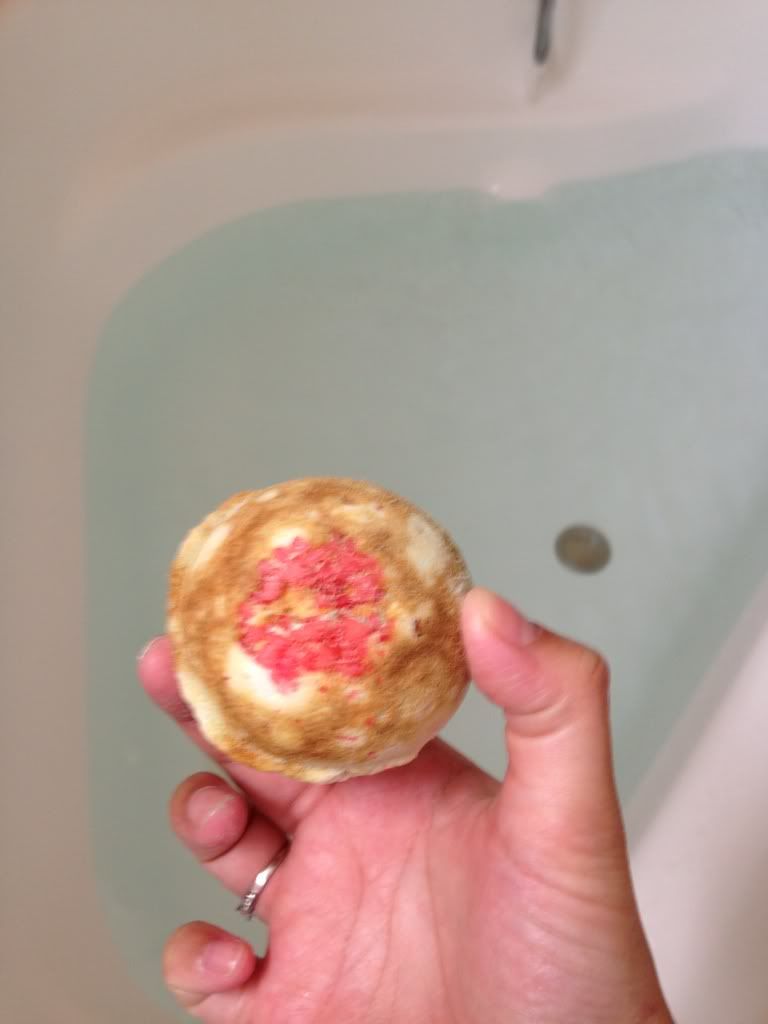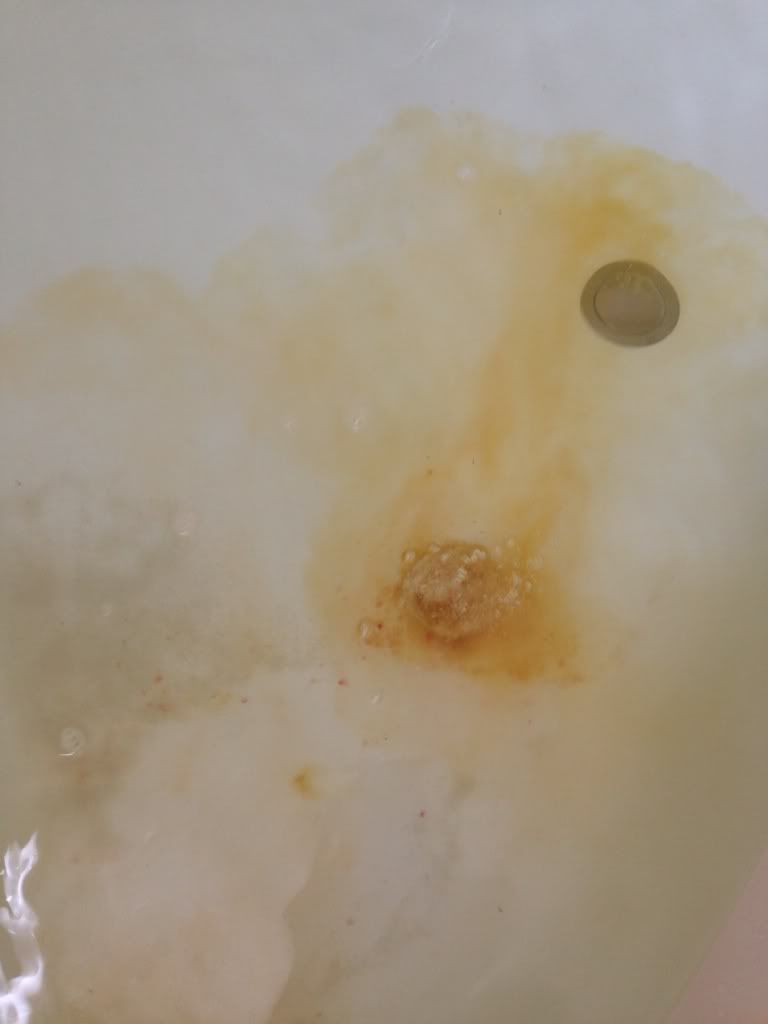 ps! I'd like to make a claim that all the professional looking pics were taken from lush.co.uk as well as the captions about said bath bombs :)
part 2 is coming right up!