and the reviews continue ladies!
Then! both my friends Aiysha and Haneesa went to the UK and got me even more goodies!! hurrah!! I had requested Haneesa to do me a favour and help me get one of my favourite items of all time from lush, Each a peach (and two's a pair) body massage bar!
Each a peach (and two's a pair) body massage bar
What lush has to say about this beautiful product..
"A lovely rich massage bar with beautiful fruit oils.
With this massage bar, we have combined cocoa butter, shea butter, avocado butter and mango kernal butter. Which means this is not just very emollient and moisturising for the skin, but will give a good slip when it is being worked over the body."
This is absolutely one my faves because of it's scrummy scent! it doesn't smell like peaches unfortunately but it does smell like a fresh creamy lemon curd, yums! I don't use it to massage myself, I prefer my oils to this bar, but I use it as a
moisturizer. Its great to bring on planes because it is solid, it also wont spill and mess your handbag. On my skin it is a bit greasy but it absorbs pretty fast so no worries. I apply it on my ever growing belly to soothe the itchiness of stretched skin!
ps- sorry I have no nice picture of my bar because I was so excited to use it I forgot to take a picture and it is half gone by now:(
Then Aiysha went on a two week holiday to London and brought back a lot of goodies!
and bought for me several stuffs. one of which is...
Creamy Candy Bubble Bar
"sweet creamy candy-floss pink bath that's like a hug in a soft fluffy towel. This one is a girly night in. Makes you want to put on your cutest jammies, bounce on the bed and have a pillow fight. For those who know that youth and innocent glee are things never to be left behind.
"
What I say...
This is also a yummy lush product.

The smell is divine, like a well perfumed cupcake! Sweet vanilla, and honey suckle with a slight note of lavender. It immediately relaxed me as I sunk myself in a slightly pink lemonade coloured bath with frothy but barely much bubbles. It didn't fiz but simmered, but I didn't mind because its a bubble bar n not a bath bomb anyways. After a while I couldn't take it and started mushing the crumbs of the bar and scrubbed my hands with it. I even applied some to my hair! Just to see if the smell will linger longer, but it

didn't really. Lol, it was worth a shot!

My skin didn't feel much softer than it already is. But my skin didn't feel tight or itchy which means that the bar has some moisturising properties. Perhaps it doesn't have much physical effect, but it makes quite a fun n relaxing bath!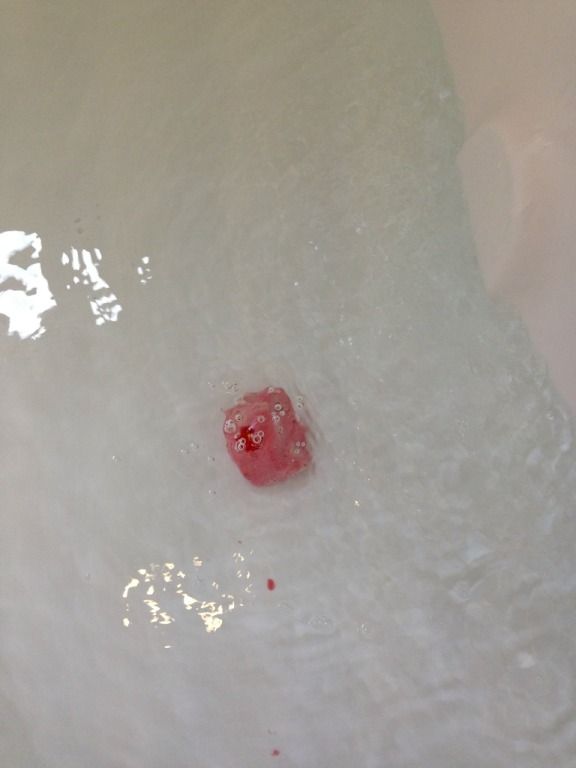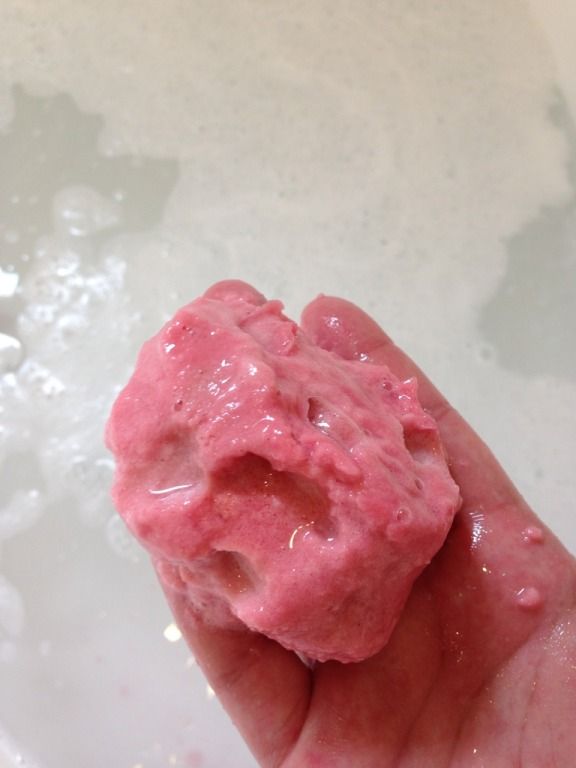 Godiva Solid Shampoo
What lush has to say...
Named after a certain naked protestor, Godiva gets to work sending a message to your hair. Our vegan, 2 in 1 shampoo bar conditions your hair follicles with moisturizing nut oils and Shea butter to care for dry, processed locks and leave you with glossy, shiny, and softened tresses. Long used as a tonic for the hair and scalp, jasmine also perfumes your locks with an ultra-sexy fragrance with serious staying power.
What I say...
Sorry! but yet again I dont have a picture because I was too excited to use it! THIS IS MY ULTIMATE FAVE. It is almost like a miracle product because first, lush has made something that is generally liquidy into a solid piece of shampoo! not only is Godiva a shampoo, its a two in one! the bar does make my hair soft and the smell last days! days I tell ya! but I must say that the trick to making it last longer is to let your hair air dry if possible. The smell is obviously jasmine but so much more. It is a very sexy scent, that I imagine would be lingering in a night garden from a sultry scene of A Thousand and One nights. You can see chunks of the jasmine buds in the shampoo bar and it even gets in your hair! Perhaps this shampoo isn't the best I have used "hair wise" (softness, silkiness, etc) but it really is a good basis shampoo and conditioner and the smell is to die for.
Mask of Magnaminty Face and Body Mask
What lush says...
Mask of Magnaminty isn't technically a daily 'facial wash'; it's actually a deep cleansing face and back mask. China clay and fresh peppermint reach deep down to pull the debris from your pores, giving you that delightful tingly-clean sensation. We add loads of aduki beans to exfoliate flaky or dry skin, vanilla absolute to calm redness and honey to soothe. Our inventors created Mask of Magnaminty to be the 'ultimate face mask', intense but not harsh or abrasive on the skin. We recommend using Mask of Magnaminty weekly to keep the skin in good condition.
What I say...
Ok I know it is starting to sound ridiculous but this is also my favorite (I will restrain myself from atleast capitalizing every favorite). But lush does make the best masks. I use tons of facial masks and it is true, lush makes the best. The only drawback is that they are fresh, hence need to be refridgerated and only last about three weeks before you have to toss it away. But this mask is the only one that lasts 3 months! and it really is gorgeous. It is minty and fresh and you can really feel your pores being cleansed and tightens as it dries. my skin is uber soft after every application. The adzuki beans are gentle but also gives you a good scrub down. It really makes me feel fresh and clean, and smelling like creamy mint choc ice cream! However, it doesn't really prevent breakouts! I will still get the odd small pimple or two, but whiteheads and blacks head keep their distance. sigh, c'est la vie and I guess you cant get everything!

it looks like you can take a spoon and dig in! yums








That is all folks! but stay tuned because more posts are coming your way!
ps- this time I took the professional looking lush pictures from lush.co.uk but the description from their usa website:)