Hooray for yummy things! and a hip hip hooray for being healthy too!
Me and my sister made these healthy cookies with one very special ingredient:
BLACK BEANS!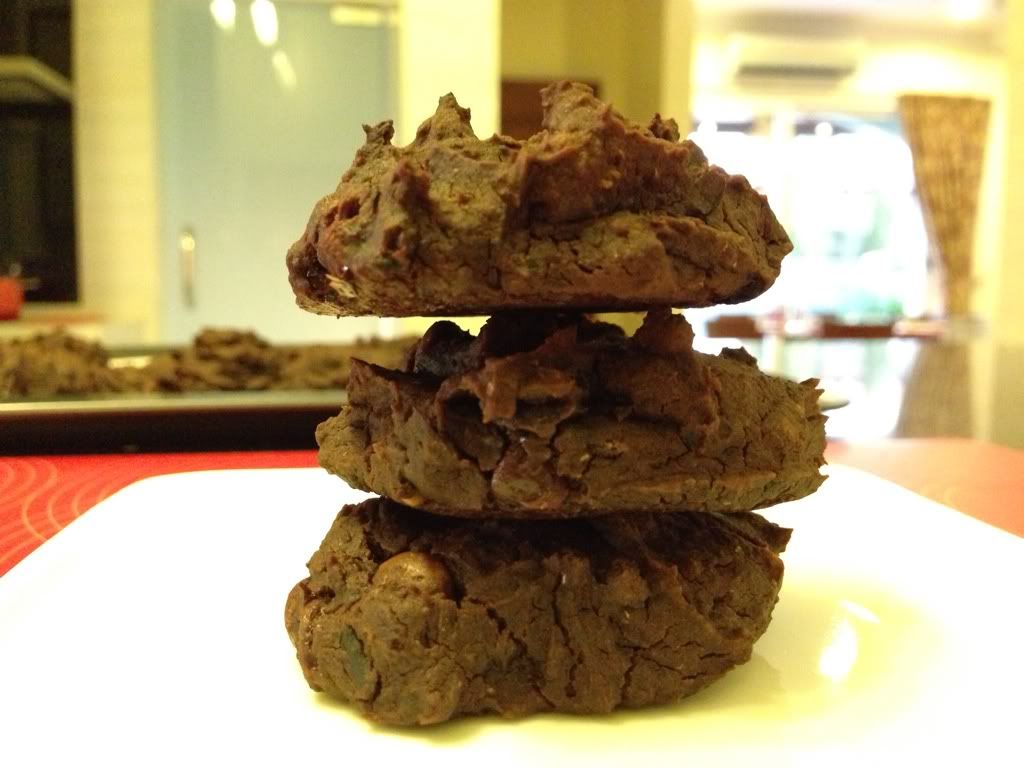 Don't they just look uber chocolatey!
Me and my sister baked these treats in our parents' new kitchen, which had taken months to renovate. This is the first baked goods to come out from their brand spanking new ovens.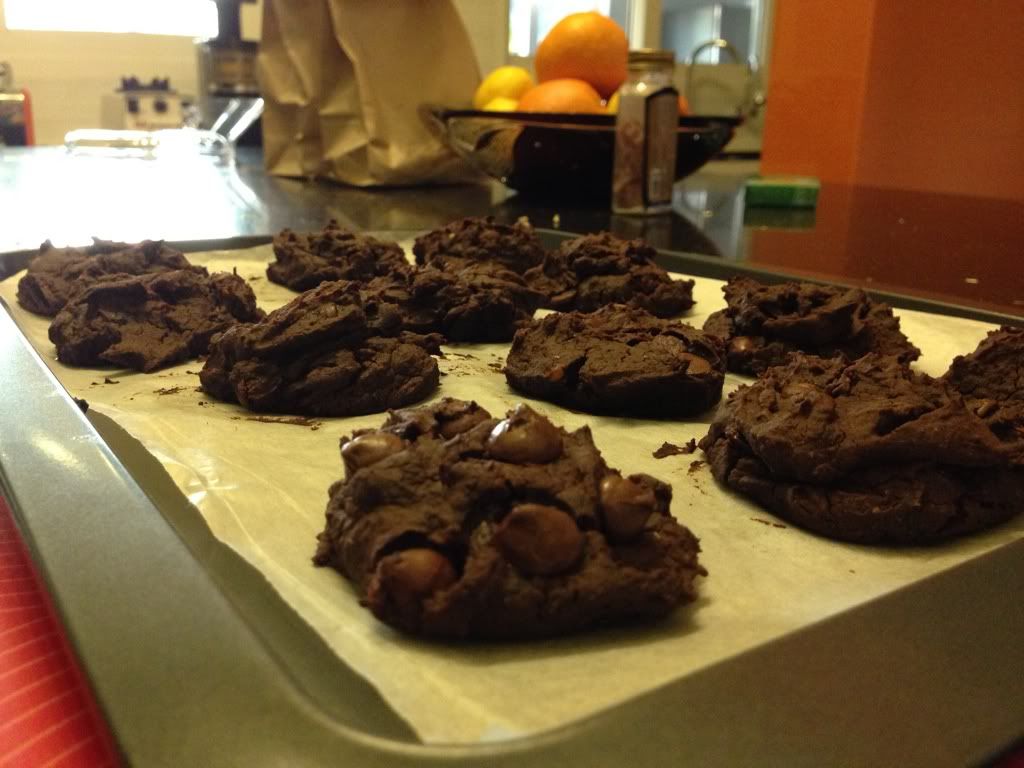 yummss..
this recipe made a dozen fat cookies
HOWEVER, I am not going to sit here and lie to you and tell you that these cookies taste absolutely sinful and that they are better than any chocolate chip cookie ever- they taste healthy, meaning they have a red bean-ish taste to them. But they definitely satisfies a craving without caving in to loads of calories:) just to see how healthy they are just LOOK at the ingredients!
Ingredients
1 can black beans (no salt and rinse very well)
2 TBS olive oil
1 cup chocolate chips (dark, i used milk)
1/2 cup unsweetened cocoa powder
2 tbs wholewheat flour
1/4 cup stevia sugar
2 tsp vanilla
pinch of cinnamon
pinch of salt
2 tbs milk (I used hazlenut milk)
1 tsp baking powder
Method
preheat oven to 190c or 375 f
blend beans, oil, and milk in a blender or food processor until smooth
add all the other ingredients accept the chocolate chips and keep mixing until mousse like
stir in chocolate chips
spoon them on the baking tray evenly with some space in between
and bake! for ten minutes
let it cool for another five minutes and ENJOY!