Hi all! Our girl Haneesa just turned 23 last month! We are all very proud of her as she has accomplished many things the past year namely graduating and nabbing the perfect job! To commemorate her special day, I set about making her a little gift of luxury.
Something soothing and simple to greet her at the end of a long and tired day: Exfoliating Oat and Lavender Sachets!
I came up with the idea of creating an exfoliating bath sachet because its easy and simple with no mess! Not everyone has access to a bath tub or the time for that matter, and though sugar scrubs are quite fun to make and use, they can get quite messy and truth be told, are just not as luxurious as these babies.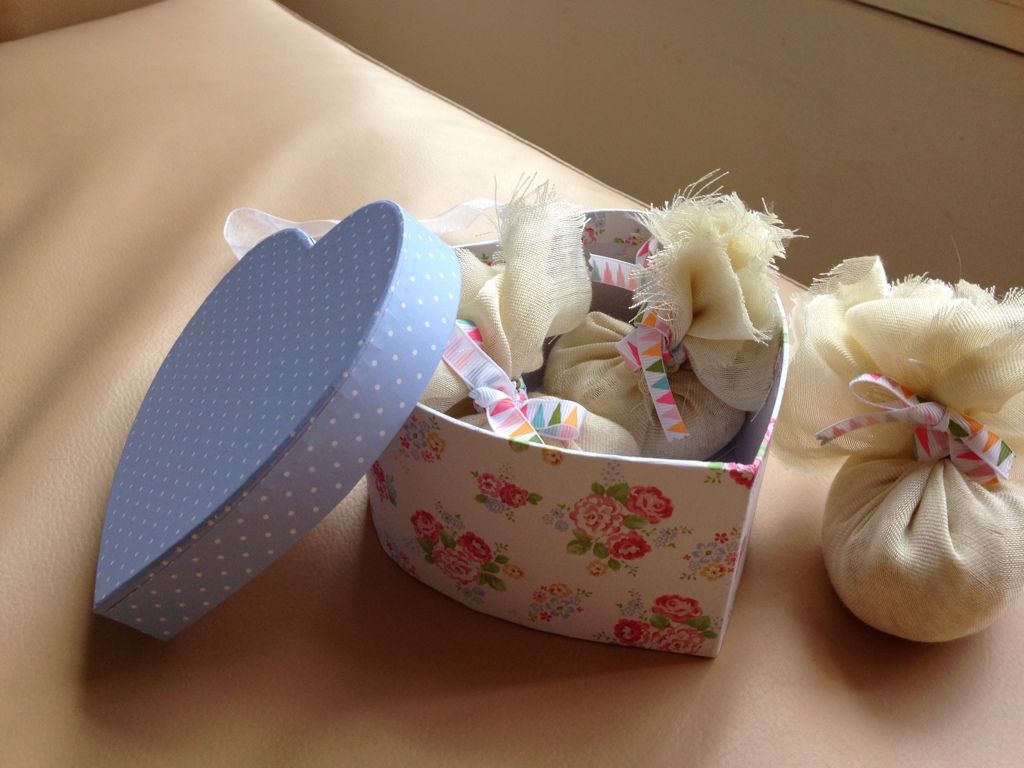 Made with love, organic rolled oats and organic dried lavender buds, nothing could be simpler or more delicious! When wet, the oats will turn slightly mushy and oat milk will secrete from the sachet creating the most gentlest and creamy exfoliant you can imagine! Lavender acts as an aromatherapy that relaxes you after a hard day's toil and puts your mind and body at ease. - insert imaginary ahhh...-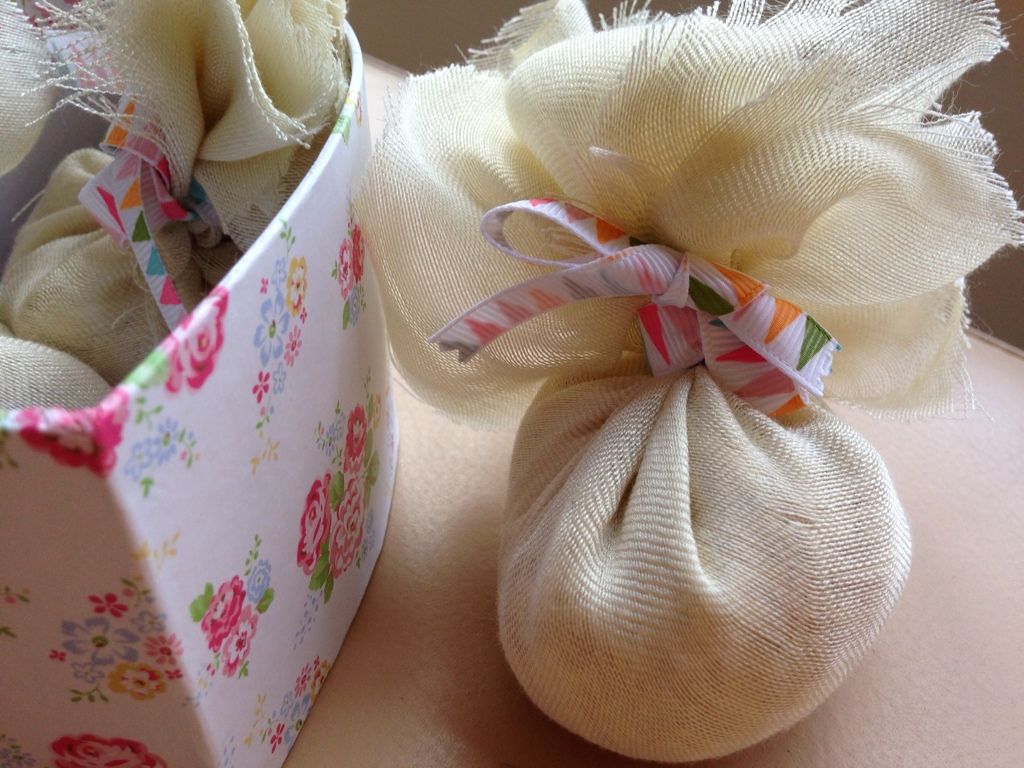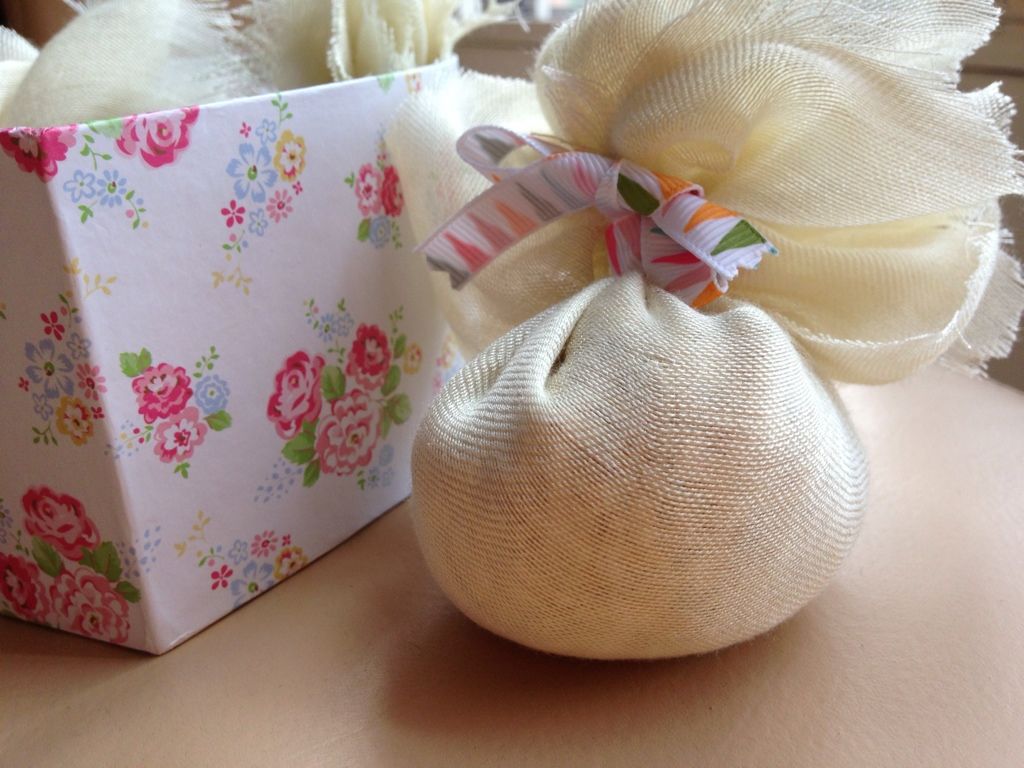 if you look hard enough you can see the oats and buds through the sachet
You don't have to wait for your birthday to make these little pockets of soft-skin goodness! Just grab a clean stocking or panty hose, an organza sachet, or muslin cloth and fill with a good amount of organic oats (you can use instant if that is what you have lying about in your pantry), and add in anything else you would like! tea leaves, sea salt, epsom salt, chamomile flowers or your favourite essential oil. Easy peasy.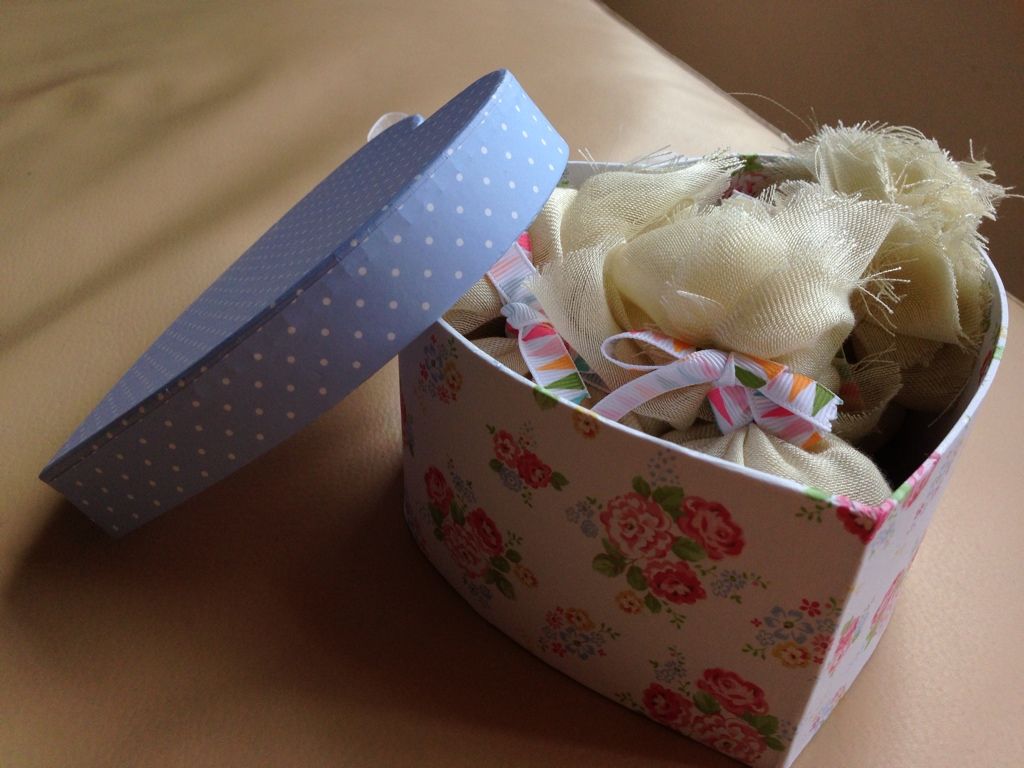 If you keep it clean and dry-ish, you can use your sachet a few times before tossing it in the bin. Give it a sniff to make sure. You can also, alternatively, drop this in the tub (if you have the time and the access to one,of course) and it will create the loveliest milky bath! then take the sachet and scrub those elbows!
If you enjoy DIY gifts, check Lina's 'recent' DIY present from Aiysha
here!
Will write again soon! stay tuned!
love, Far