This isn't my best DIY, but its a super easy way to spruce up any room! I am so in love with buntings anyways, and I love the neat lines and pretty colours that they sell at shops and craft bazaars, but they always ALWAYS come with a hefty price tag.
I am looking forward to my baby's birth and juggling a few things at once with a very slow and often fuzzy pregnancy brain. Between looking through books and journals for my thesis, walking around at baby expos on swollen feet, buying things, checking out antenatal classes and trying to keep up with some form of exercise and having frequent bouts of resting and napping hehe, leaves me quite stressed out! so what do I do? I start cutting bits of cloth and pinning them to a ribbon.
if you are stressed out too and want to do one these, you will need:
a good amount of cotton material or some sturdier material
a pair of pinking scissors
tiny wooden clothpins (I got mine at daiso)
and a pretty and long sturdy-ish ribbon.
aren't the ribbons the cutest!
these pretty hands belong to my sister:) she wanted to help me out because she like cutting and pasting too:)
Draw desired shape and size of triangles with a light coloured crayon or colour pencil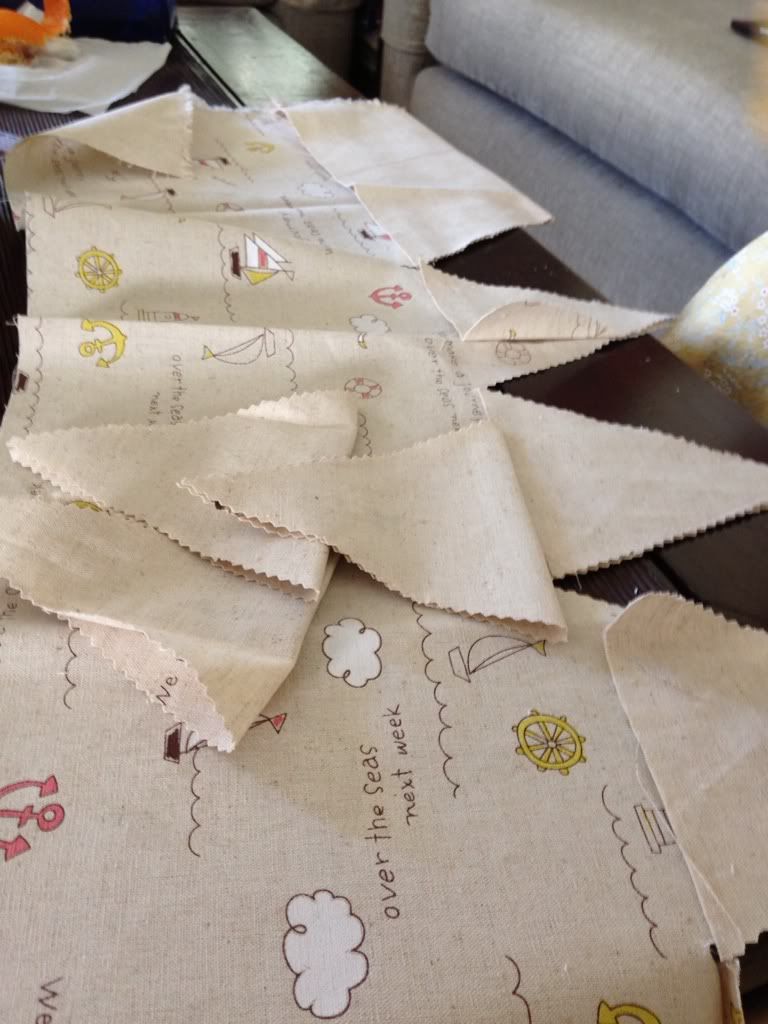 and cut! you can make single triangle or fold the cloth and have a double triangle with two patterned cloth sides. either way its your choice! mine became messy because we had a lil of both.
fun part! start pinning!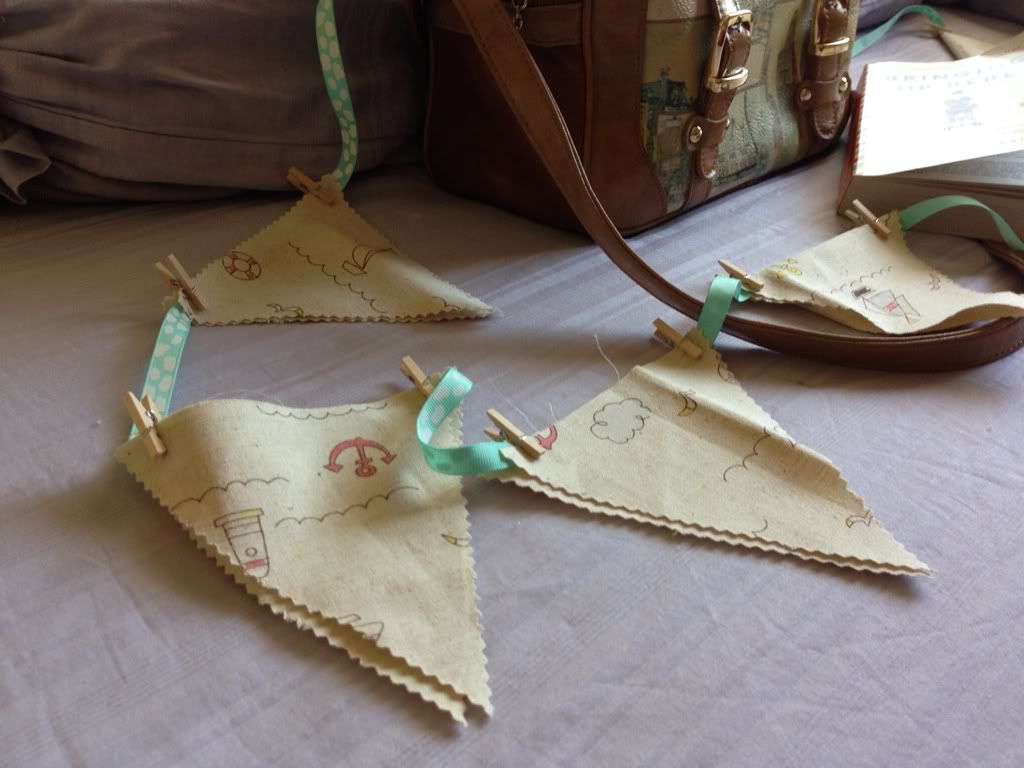 et voila! tres simple!